Daydreams of a vacation home of your very own are captivating
A home of your own to tap when visiting your favorite vacation spot can be a great investment but only after some careful considerations. Here is some advice to help you through that process.
Truly consider and understand the reasons you want a vacation home
You should pick a home that makes the most of the benefits while minimizing the costs associate with the purchase.
Don't forget about the additional costs associated with your potential purchase
Factor in property taxes, insurance, utilities, associations and potential special assessments. When totaled, these costs can sneak up on you and be possibly more than you anticipated.

When beginning your search, it's always wisest to work with a local agents
Agents from the area you're searching can more readily assist you in finding homes tailored to your specific needs. Local agents become even more of an asset when you learn they frequently work with out of town buyers on a regular basis.
Are you planning to eventually rent your new purchase on Airbnb?
If so, be sure to due research on the rules and regulations including city, county and State. Some basic research in these areas will help you determine if this is even allowed. If it is allowed, you'll be one step ahead of the game.
Timeshares considerations can sometimes seem like a dream come true; but think twice before jumping in
These types of investments do not always measure up as a good strategy unless you know exactly what questions to ask prior to signing the papers.
Before you buy, consider the overall real estate market at hand
Because of their cyclical nature, real estate markets are subject to ups and downs based on many factors. Some examples are take into consideration the supply and demand factor and of course, location, location location.
Generally, your best bet is to shop in the "off-season" if possible
People who live in vacation locations know how big a factor "seasonality" becomes. Are you preparing to purchase during the height of the tourist season or after things in the area are winding down? As a potential owner in one of these areas, seasonality will become very important to you, too.

Plan for the worst, expect the best; emergencies and vacancies
This sound advice considers times when Mother Nature rears her ugly head and/or for no reason at all, your new home is vacant for stretches at a time. If at all possible, leave some budget wiggle-room for these unexpected and un-welcomed eventualities.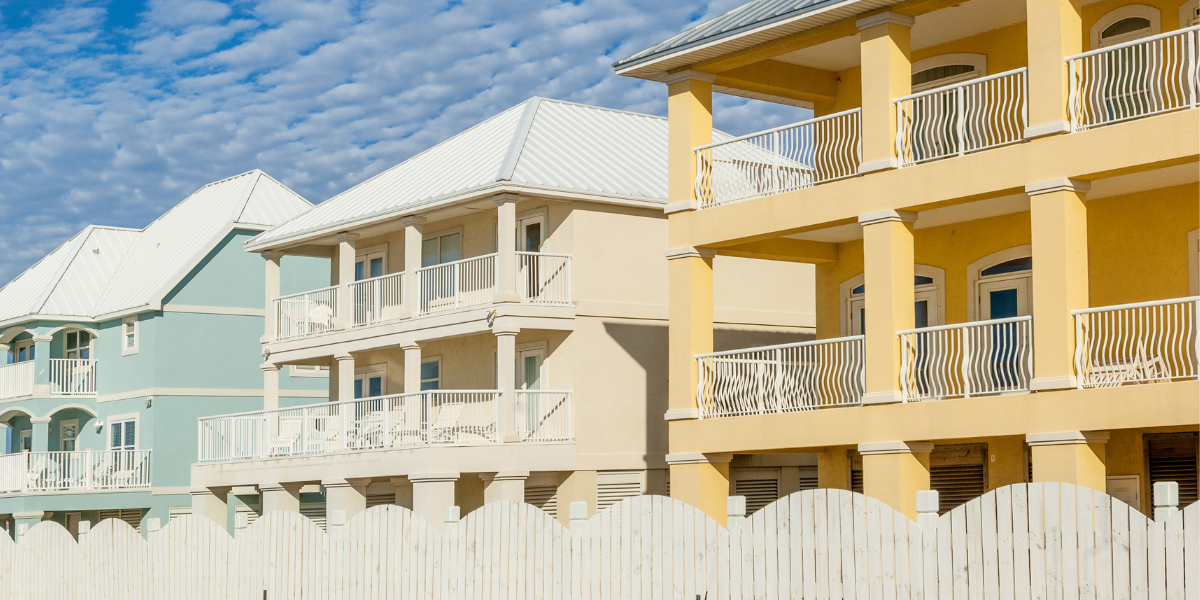 Think realistically. Is retiring here at your new vacation home in your dreams
If it is, are you healthy enough for what may be required? Keep your expectations real and think clearly around this vacation home purchase when it comes to uprooting your life and placing stakes at your new property.
It's not always possible but the best bet is to stay on budget
If your initial plan is to rent out your new home to cover costs of the purchase, beware as renters are not always a sure thing.
Consider buying a plot of land versus the purchase of an existing home
When building from the ground up, it may be best to make this new home your primary residence as opposed to a vacation home.

Be real when estimating how often you'll visit your new home
Sometimes daydreaming interferes with reality and overestimating your visits to this new destination could be problematic.

Never assume one area/location is the same, for the most part, as another
Here again is where our key suggestion of "location, location, location" comes in handy. This old adage is as applicable to vacation homes as to primary residences.

Never make your very first vacation home purchase overseas
As exotic and enticing as this may seem, the risks most likely outweigh the benefits.

"Family" purchases don't always work out
More rifts result from these types of purchases than you could ever imagine; so tread carefully if this is a consideration. Remember, when you aren't all on the same page about all the details, problems arise!