Apex is a town in Wake County, North Carolina.
People move to Apex for the small town feel and quality of life. As this was previously a farming community, Apex now has a population of nearly 60,000 people. The fast 20 minute drive to Raleigh or Durham, along with all the shopping malls and dining close by, is one of the reason the town motto is "The peak of good living."
Some Apex Facts
In 1994, the downtown area was designated a historic district, and the Apex train depot, built in 1867, is designated a Wake County landmark.
Because of its proximity to the capital Apex Became a trading center railroad shipped products such as lumber, tar, and tobacco.
Apex is currently the eighteenth largest municipality in North Carolina.
In August 2015, Time ranked Apex #1 on its list of the nation's top places to live.
In July 2018, Realtor.com ranked Apex the #1 Fastest Growing Suburb in America.
Apex's public schools are operated by the Wake County Public School System
There are over 4000 students in rolled in the to high schools here in Apex.
4 middle schools and 8 current elementary schools, Apex friendship elementary due to be complete in August 2022.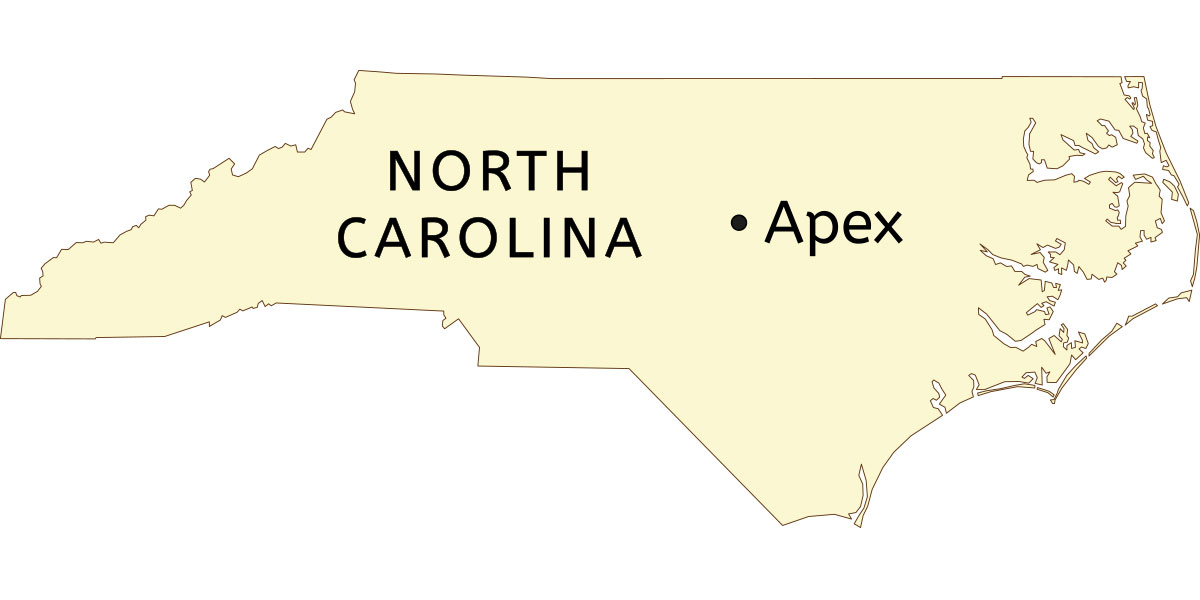 Apex has 7 major parks and another due to be completed in the fall of 2022, called Pleasant Park. The park is built on 92 acres of property!
Pleasant Park Facts
6 multi-purpose fields and signature field-house with staff offices, meeting space, concession area, restrooms and classrooms
4 baseball/ softball fields, batting cages and warm up areas, field-house with staff office, meeting space, concession area, and restrooms
4 tennis courts, 6 pickle ball courts, and 2 basketball courts
SPLASHLANTIS water play
1.5 acre Enchanted Forest with numerous inclusive play villages (Kingdom in the Clouds, Reverie, Gnome's Hollow, Melody Madness, Discovery Dig, Sticks & Stones, Trollway Bridge, & Splashlantis)
3 Picnic Shelters with restrooms
Grand Lawn open play area
Cross Country Course
Maintenance Operation Building with equipment yard
Maintenance Storage Building
Team gathering areas for large events
Food truck Alley
Real Estate in Apex NC
According to Realtor.com, there are 278 homes for sale, ranging from $140K to $13M
The median listing home price in Apex, NC was $525K in April 2022, trending up 25% year-over-year.
The median listing home price per square foot was $227.
Are you thinking about buying or selling a home in Apex? It's my home town & I am happy to help! Contact me to learn more!