Like many things in life, it's not actually what you know; it's who you know. Some homeowners take years to get all of names and numbers in their contacts, but if you start finding these essential people in your network early, then you'll have an easier time handling any problems as they come up.
1. An Insurance Agent
If you have a mortgage loan on your home, then you're going to need homeowners' insurance. To get the best deals on insurance and make sure you're fully covered for all your needs, you'll need to talk to an insurance agent about your options. Most home insurance policies cover things like fire and theft for example, but they don't automatically include coverage for other other things like a floods or an earthquake. Do you really need special food insurance? Your insurance agent can tell you! You may also be eligible for discounts on other policies once you become a homeowner - like car insurance. A good insurance agent can make sure you're covered from all angles so that you can get on with the business of living your life.
2. A Home Cleaning Service
Maybe you're the type who really likes to clean — you find it relaxing or rewarding. Even so, you still want to consider finding a home cleaner who's worth the cost in case you're ever in a bind, or if you've got to leave town for an extended period of time. Don't forget "Worth the cost" can be a relative term! Try to find someone who has references so you can get a good idea of how thorough their cleaning is and how flexible they are with times. A detail-oriented cleaner may charge a bit more and have fewer time slots available, but like anything else, keep in mind you get what you pay for.
3. A General Contractor
As a homeowner, there will always be little things that need attention in the home, possibly even as soon as you move in.
Holes in dry wall, chipped crown molding, a broken window, or doors that creak — whatever your problem is, at some point you will want your home to look as nice as it possibly can -even if that only happens right before you get ready to sell it.
You may want to do some renovations or even add a room, a garage, or a deck … if that's the case, it's even more important to find a reliable general contractor.
A good general contractor is one that shows up on time and who can accurately quote a project so that you can budget for it. Good, reliable contractors can explain timelines, the cost of materials, offer options, and get the job done on time.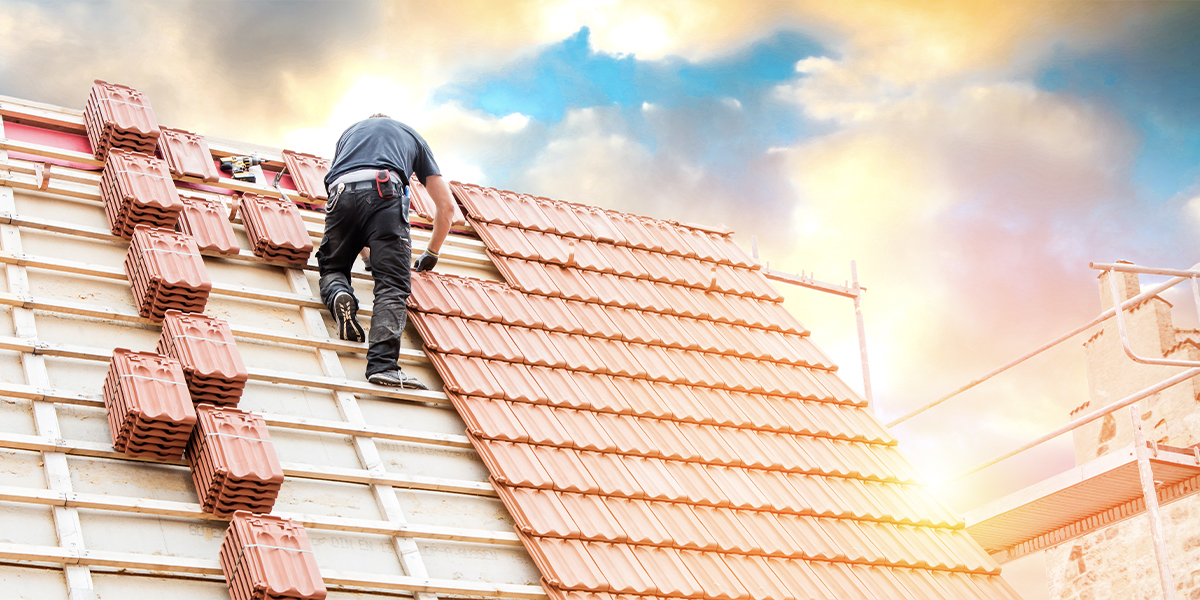 4. A Roofer
Depending on the type of shingles you have on your roof, you may not need to get them replaced while living in your home, but you can bet that when you sell the home, buyers will ask when the roof was last replaced. If you're not sure how much life your roof has, then working with a roofer and making repairs before they're needed — so a leaking roof doesn't damage your house — is a good idea.
5. A Real Estate Agent
It's a good idea to keep in touch with a local real estate agent, even if you've just recently moved into your home.
Your agent is often the first to know not only who's buying and selling in the area and if there are any new developments planned nearby, where the best restaurants and home improvement stores are, if there's a new hiking or biking trail planned, and much more.
When you are ready to sell, your local real estate agent can help you with what needs to be changed or fixed to make your home one of the most enticing in the neighborhood, can give you a good idea of when would be the best time of year to put your house on the market, how to price it, and more. That is always easier to do if you've maintained a relationship with the same agent over time instead of scrambling to find one only when decide to sell.
Of course, I would love to be that agent for you! Please reach out to me if you have any questions about what is happening in your market!