As in every profession there are those who excel and unfortunately, those who are subpar. So how do you know if the agent you've chosen is the dud or the stud? In this case, the old adage "knowledge is power" certainly applies.
A good metric to use to figure out whether you've landed the dud or stud is knowing the tasks a quality agent will handle on your behalf, and then apply them to your current agent. You say don't know what the tasks (A quality agent should be doing for their buyer/seller) of a quality agent are? Well, you've come to the right place as we've compiled a list for you! Here are several traits of a quality agent:
1. Ask You About Your Needs, Wants and Hopes as a Future Homeowner
Generally, it's never good to make assumptions. But when it comes to home shopping, assumptions are a big no-no. If when interviewing your agent, if he/she doesn't ask enough questions about your wants/needs, be very wary.
A quality agent will be asking you questions, lots of them. The questions should be about where you've lived previously, what you liked or disliked about your previous homes/neighborhoods, where you work, how long you plan on living in the new home, your future plans etc….
All of these questions help the agent form a "picture" of what your looking for (or not) which shows he/she has your greater good in mind. The answers to these questions also help the agent think of a neighborhood or property type that maybe wasn't on your radar initially.
2. Mortgage Broker Recommendations
If you don't currently have a mortgage broker to guide you through the loan process, a good real estate agent will have trustworthy referrals for you. These will be men and women which whom they have first-hand knowledge of and know will get the job done. And of course, any quality real estate agent will ask you if you've been pre-approved.
Real estate agents live in this sphere everyday, dealing with property transactions, titles, appraisals, inspections etc.. Be sure to give great weight to their suggestions.
3. Ability to Provide you Feedback on Neighborhoods
Even if you've lived in a specific neighborhood your entire life, there are always new things you may have not known or noticed. But when moving to a completely new neighborhood, a good real estate agent should be able to have answers about specific neighborhoods and how they compare against others in the area.
If you're considering moving to a neighborhood in a totally unfamiliar area, you'll most likely have question about grocery shopping, entertainment, pet care etc.. and a good agent will be able to answer these questions.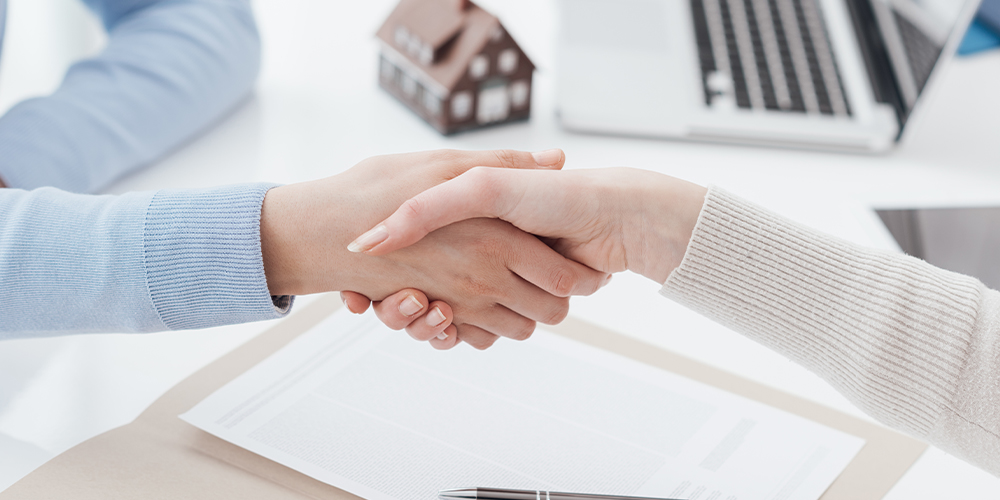 Finding your dream home is as easy as looking it up on the internet, right? For some this is true, but a majority of buyers need to "kiss many frogs before they find their prince"! As many new homeowners can tell you, the photos they viewed on the internet can be very deceiving when it came to finding their best fit.
A good agent will provide you with an MLS (Multiple Listing Service) source which will alert you when a home becomes available on the market that meets your criteria. And if there are just not enough homes in your price range, a good agent will assist you with alternate strategies.
5. Ability to Price a Home for Sale Correctly
As a seller, this is a critical skill your agent must have and complete. If your home is priced incorrectly, you stand to lose tens of thousands of dollars not to mention a properly priced home, at a fair market value is vital to selling your home quickly.
A sub-par agent will inflate your sale price and tell you the price can always be reduced if no offers are coming in. Although this is definitely accurate, this type of agent is hiding a larger truth- Your listing will get the most attention within the first 48 hours of its hitting the market and if it's overpriced, it will be ignored by informed buyers and their agents.
When it comes to choosing an agent to market your home, in most cases, it's a mistake to choose the agent who offers to list your home at the highest price; rather, question prospective agents about the method they used to calculate the sales price, questions whether their price lines up with the average price-per-square-foot in the area and the length of time homes in this price range have remained for sale on the market.
6. Proper Marketing of Your Home
When considering the main reason somebody hires a real estate agent to sell their home, it's his/her marketing platform used to advertise the home for sale. Because some homes require more marketing than others, a good agent will have a plan to market every home they list. Marketing a home goes well beyond simply listing it on the MLS, Realtor.com and Zillow an hope a qualified buyer views it. `
A good agent will tell you their plan/strategy to market your home. If your agent does not have a plan or worse yet doesn't offer one, that's probably a sign they are not the best fit for you.
7. Suggest a Quality Home Inspector
When approving financing for a home, the lender is going to want to know they are making a solid investment- Enter the home inspector. This man or woman comes into play before the closing.
A quality agent will help you find a trusted inspector and know that his/her price tag for their services is reasonable.
8. Be in Attendance at the Appraisal
Many agents don't consider the appraisal process to be at the top of their list; but here's the issue- If the appraisal arrives below the sale price and there was no agent around to assist in answering the appraiser's questions regarding the home's value, you now have an unnecessary problem.
Be sure you agent is one whom plans to attend the appraisal and has the necessary answers, documentation and information for the appraiser to justify the asking price.
9. Communication, Communication, Communication
So many things can change during the time the offer is accepted and you move in. Your agent should be the type of agent who is on-the-ball, knowing all of the moving parts of the transaction and staying on top of changes. He or she must be willing to serve as the point of communication no matter the day or hour.
If there is an appraisal delay or a problem with the loan, your agent needs to be the one communicating this information to both sides in a timely manner. The agent's job is to simplify the entire transaction for you, the buyer/seller, and typically this means message managing for all involved.